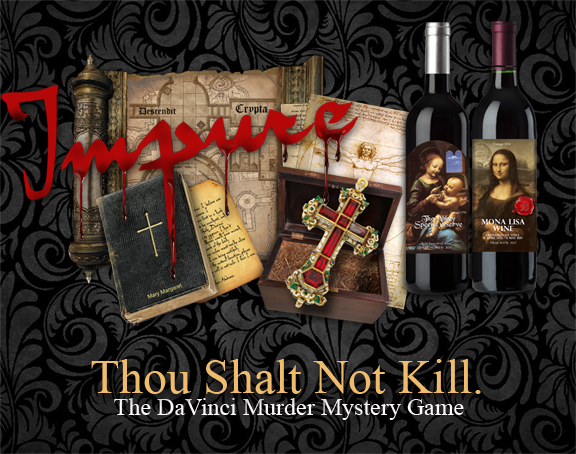 Father Ambrose has been found murdered in the crypt of Dark Stone Abbey. Can you unravel the secrets of this isolated Abbey and the strange goings-on surrounding a carefully guarded secret.
A secret of hidden treasures, that may include the lost works of DaVinci , conspiracies that reach as far as the Vatican, and the possibility of supernatural forces at work?
Over the course of a dinner party you must unravel the mystery of "The Abbey" and solve this intriguing whodunnit!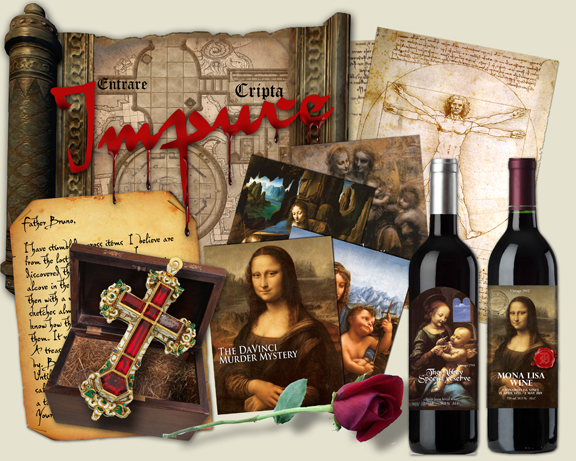 The game download comes with easy to print and fold game booklets and clues, party invitations (also email versions), character backgrounds and costume suggestions. DaVinci inspired recipes, period wine labels, game solution and full game instructions are also included.Game for 8 players, 4 male, 4 female.

You will need 60 sheets of blank paper to print on for the game's booklets, clues, speech, solution, and confession questions.

Game for 8 players. ( 4 Male players and 4 female players )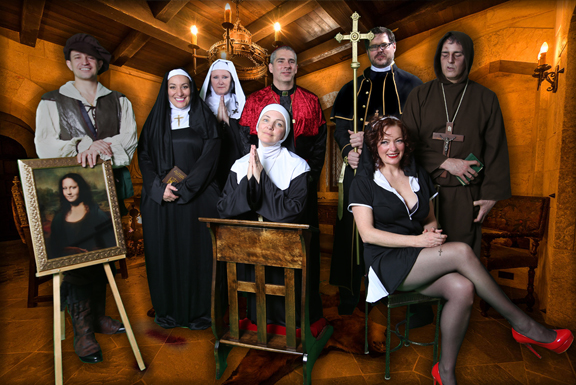 Play as:
Father Ignatius: A priest, with a secret addiction.
Mother Superior: A strict nun with the highest moral standards.
Brother Bruno: A mysterious monk with a hidden agenda.
Sister Mary Paul: A prim nun, with a secret link to the Abbey.
Vittorio DaVinci: An Italian romantic who flirts with the nuns.
Sister Mary Margaret : A fun and enthusiastic nun, larger than life.
Father André: Best friend of the victim with an investigative nature.
Novice Sister Emily: A willful girl with a streak of rebellion.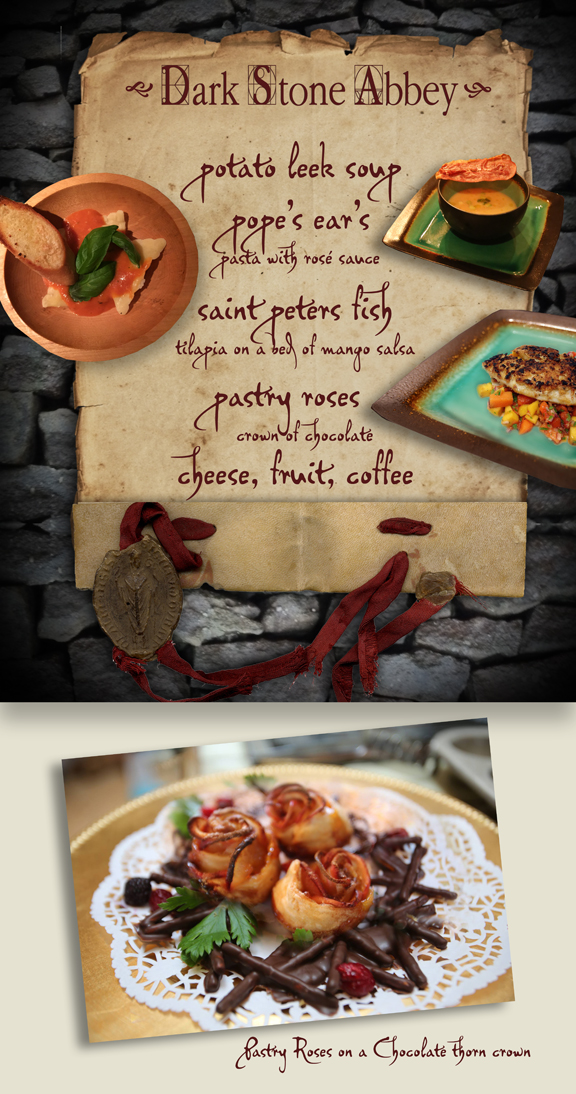 INSTANT DOWNLOAD: DaVinci Murder Mystery

party game for 8 players. 19.95$ (US).
BUY 2 GAMES AND GET THE 3RD GAME FREE

You must have a .pdf reader installed to read and print the game files. A free version can be downloaded here: free-pdf-reader
You must have winzip to unzip the downloaded file. A free version can be found here: http://www.winzip.com/prod_down.htm
If you experience any difficulties with either the download or unzipping please email me at: libertyweb@hotmail.com