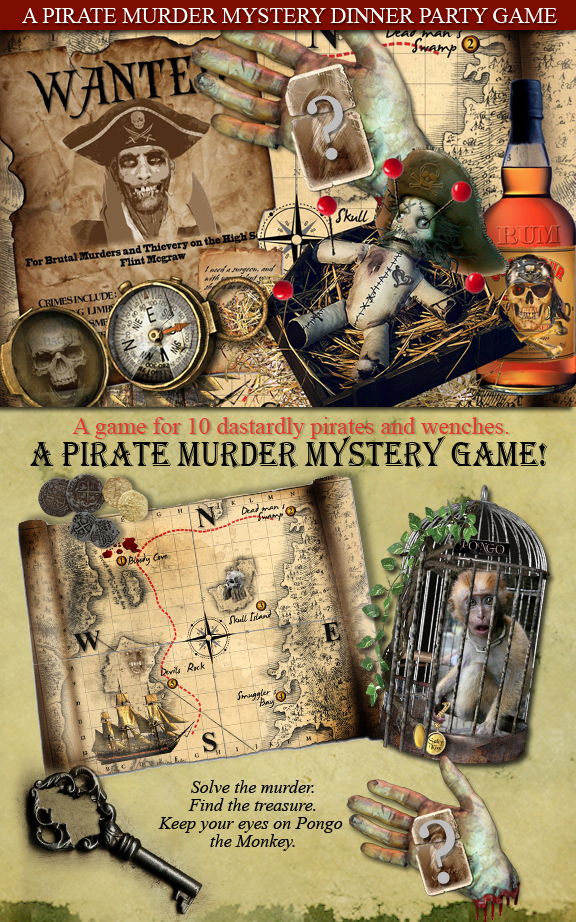 You are one of ten crew members in this role-playing dinner party game aboard the Sweet Revenge Pirate Ship. Captain Bloodheart had been found slain in his cabin, his throat slit from side to side. Can you solve the Captain's murder and uncover the location of his buried treasure? Game for 10 players. Ages 14+ to adult.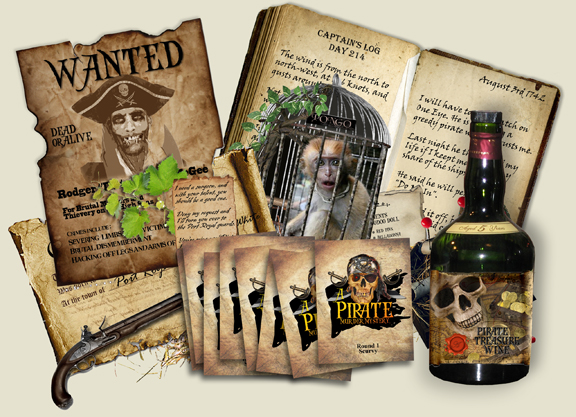 The download comes with easy to print and quick to assemble game booklets, clues, party invitations (also email versions), printable game props, Pirate inspired recipes, wine/bottle labels, full game instructions, solution, menu tags, and plenty of inspiration from the game site "DIY videos."

You will need 65 sheets of blank paper to print on for the game (booklets, clues, speech, solution) plus a stapler.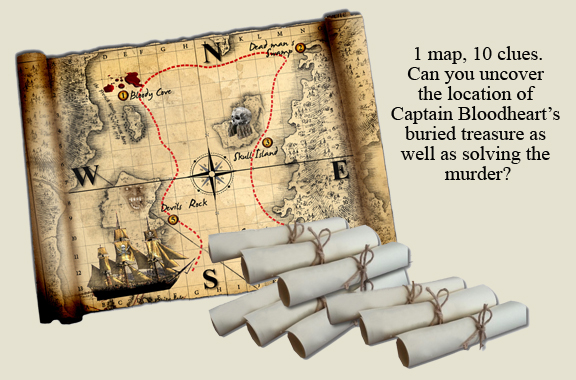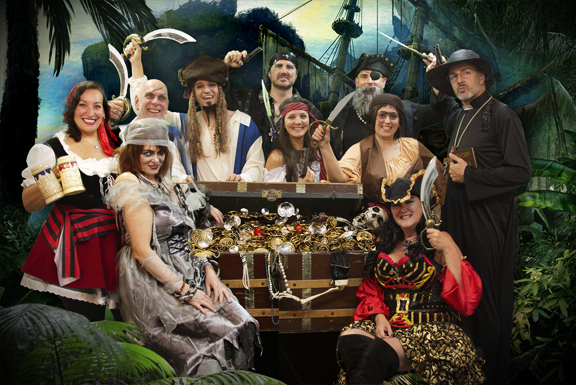 Pirate suspects list: ( 5 Male players and 5 female players )
Players:
Dirty Hands: Ships surgeon, skilled at amputating limbs and little else.
Jacques Sparrow: Pirate, French: cousin of famous Jack Sparrow.
Scurvy: Ship's cook, little skill, low food poisoning reports.
Elizabeth: Governor's daughter: recently converted pirate, rebellious, beautiful.
One Eye: First mate and second in command.
The Cabin Boy: A female pirate disguised as a male (captain's servant).
Annabella del Quesadillas: The Captain's fiery Spanish wife.
Father Jones: Missionary/priest, devout, pious, preachy.
Salty Kiss: Ships galley wench, robust, round and proud of her jugs.
Madame Renée Saunce: Captured Voodoo Queen: Jamaican accent.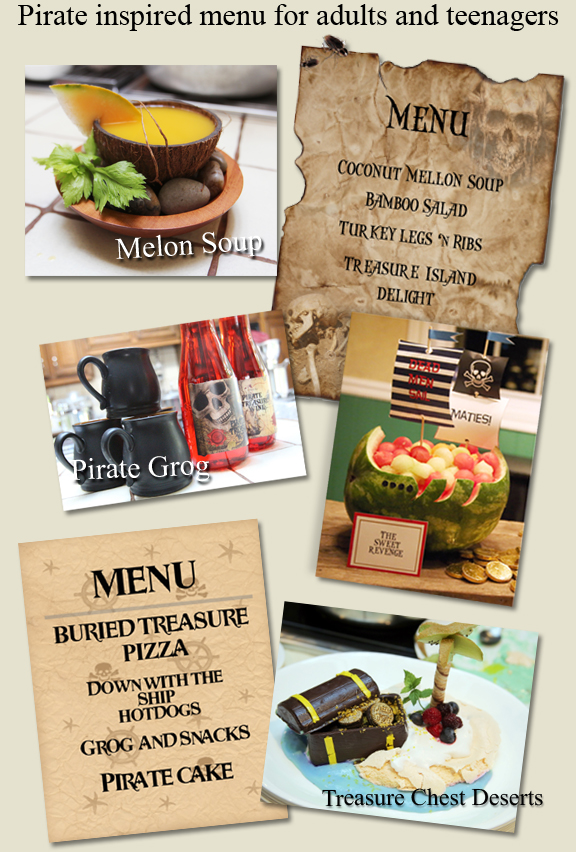 INSTANT DOWNLOAD: A Pirate Murder Mystery

party game for 10 players, Ages 14+ to adult.19.95$ (US).
BUY 2 GAMES AND GET THE 3RD GAME FREE

Game reviews

Reviewed by bethanygigante on Mar 14
Repeat buyer for these games! Always a blast!

Reviewed by allipoco on Nov 1
The party was a hit! We had a blast.

Reviewed by Erin and Bern on Jul 16
We had a fantastic evening Celebrating my dads 60th with his friends. Everyone raved about it and how it was not to complex. Thoroughly enjoyed, will be buying another.

Reviewed by Kelly Kivisels-Lonstein on May 27
I cannot wait to use this. It looks like this will be a blast.

Reviewed by Selma Mae on Dec 9
This party was great! We'll be doing more of them!

Reviewed by Jessie on Nov 22
.


Reviewed by Taryn Grace Patton on Jul 5
.


Reviewed by Kayla Lower on Dec 31
.


Reviewed by lisahanshaw on Mar 9

You must have a .pdf reader installed to read and print the game files. A free version can be downloaded here: free-pdf-reader
You must have winzip to unzip the downloaded file. A free version can be found here: http://www.winzip.com/prod_down.htm
If you experience any difficulties with either the download or unzipping please email me at: libertyweb@hotmail.com