Fairy Tale Murders COMING IN 2014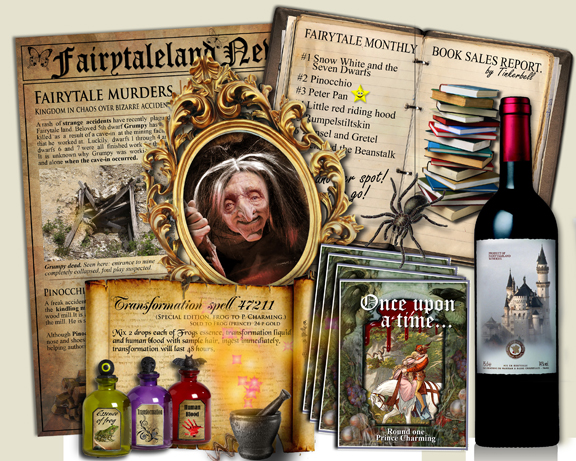 Due to the mysterious deaths of Grumpy and Pinocchio, tourism in Fairytaleland has reached an all time low.
Book sales of all our beloved fairy- tales have dropped off forcing many in the retail industry to request aid. The town economy has been so slow that the Stilskin Corporation has filed for bankruptcy due to the city council's decision to cancel the restoration of Snow White's castle, breaking the deal.
As a result, the company's shares in diamond mining, milling and hay production have completely bottomed out. An Emergency council meeting has been called!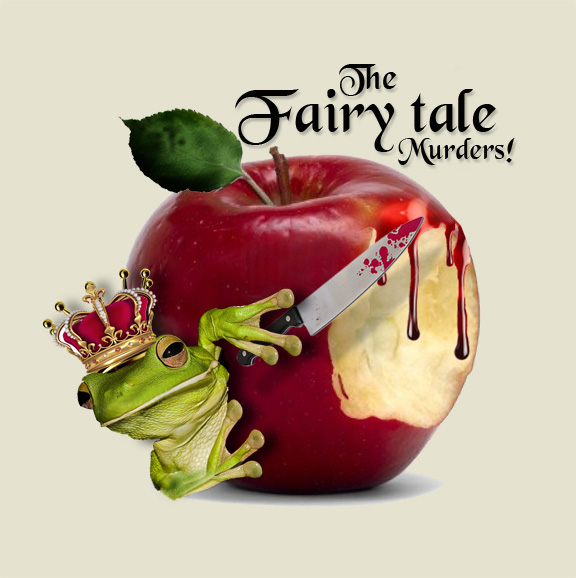 Episode 2 – OUR FAIRYTALE TEST PARTY!
When you host your own Fairytale Murder Mystery dinner party, your guests will arrive in a costume that they have put together, which is part of the fun of the evening. However, whenever I test run one of my games, I like to supply my guests with a costume, as you will see in the following video. Murder mystery episode two, The Fairytale Murders. (These are my friends, not professional actors… just like you and me!)