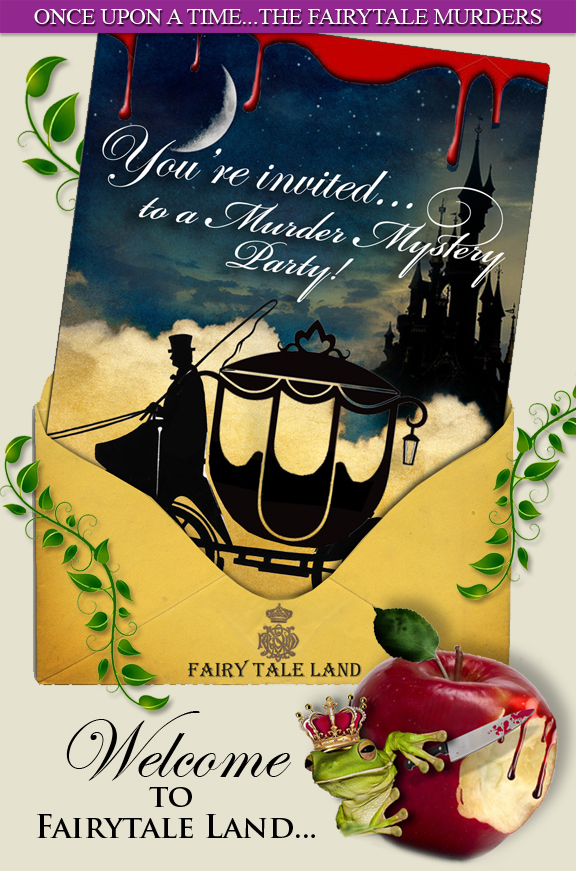 Game for 10 Players, 5 male, 5 female
Snow White, Prince Charming, Red Ridding Hood, Rumplestiltskin,
Big Bad Wolf, Witch, Captain Hook, Tinker Bell, Evil Queen, and Jack.

Due to the mysterious deaths of Grumpy and Pinocchio, tourism in Fairytale land has reached an all time low.
Book sales of all our beloved fairy tales have dropped off forcing many in the retail industry to request aid. The town economy has been so slow that the Stilskin Corporation has filed for bankruptcy due to the city council's decision to cancel the restoration of Snow White's castle.
An Emergency council meeting has been called!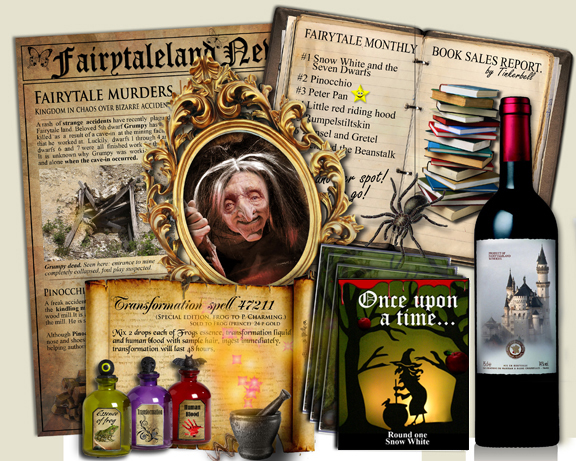 The download comes with easy to print and quick to assemble game booklets, clues, party invitations (also email versions), Fairytale land inspired recipes, wine/bottle labels, full game instructions, solution, and plenty of inspiration from the game site DIY videos.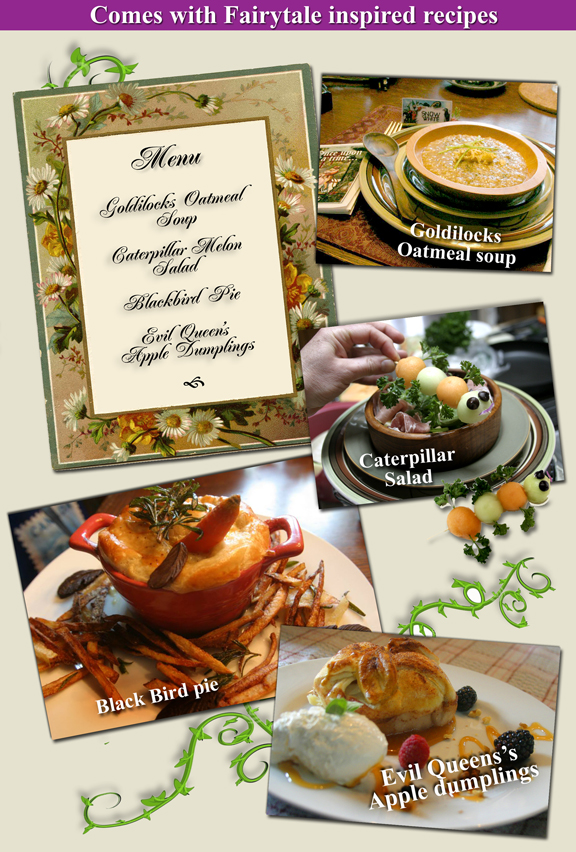 AGES 13 TO ADULT
Game for 10 players


INSTANT DOWNLOAD: Fairytale Murder Mystery Game.

Game for 10 players. 16.95$ (US).

You must have Acrobat reader installed to read and print the game files. A free version can be downloaded here: http://get.adobe.com/reader
You must have winzip to unzip the downloaded file. A free version can be found here: http://www.winzip.com/prod_down.htm
If you experience any difficulties with either the download or unzipping please email me at: libertyweb@hotmail.com